QuoJob. The agency software.
With QuoJob, you benefit from fair pricing thanks to the modular software architecture. You only use and pay for what you really need and can flexibly adjust the booked users and packages to your actual needs at any time – without unnecessary ballast.
That's why we don't have flat-rate prices, but instead make you a fair, customized offer based precisely on your needs – no matter how large or small your agency is. To give you an idea of our fair pricing, we have prepared two sample offers for you.
EXAMPLE CALCULATION FOR AN AGENCY
WITH
30
EMPLOYEES
QuoJob is your all-in-one tool for project management and time tracking.
from acquisition to invoicing, HR, financial accounting and controlling, and optimize them efficiently.
Contact & Acquisition Management
PM Professional
QuoJob Mobile
FiBu Export
Rental variant
Calculation example for 30 users
Server license

Power User 

Non Power User

QuoJob App
20 € / User
600,00 € / Month
So all in all you pay only 600,00 € monthly for this license configuration of our powerful all-in-one solution including hosting on one of our servers, updates, support and version upgrades.
Purchase variant
Calculation example for 30 users
Server license

Power User

Non Power User

QuoJob App
378 € / User
11.340,00 € / One-time purchase
The total price for the license configuration is 11.340,00 €. Additionally annually 20% of the amount as software maintenance fee for updates, technical support, so 2.268,00 € per year.
This is how the pricing is composed
Imagine you run an event agency with 30 employees, of which the following employees should use almost all functions in QuoJob:
1 Management
5 Project Manager
3 People from accounting department
1 HR Officer
In addition, employees have to record their working hours, enter appointments, view jobs and maintain contacts:
11 Graphic designer
2 Sales Representative
As well as freelancers you would like to have for time tracking in the software:
In QuoJob you can choose between 3 different user licenses and thus define exactly who can see and edit what. This influences the total price. Besides the user licenses, the module selection is super important for your offer. You only have to select modules once and everyone who has access to them can use them. You can choose from all modules and pick only the ones that fit your workflow perfectly.
The only module you definitely need is the contact and acquisition module. This includes all standard functions such as time recording, employee management, offers, create invoices, enter incoming invoices, calendar and controlling. All other modules can be added as needed. Do you want to work with project management, transfer to DATEV or use the app? Then simply add these 3 modules.
OUR LONG-STANDING PARTNERS
Discover the smart features of QuoJob and find out how we set the standard
for high quality at fair prices and why our long-term partners love QuoJob.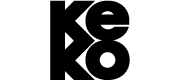 Next Websession
29.08.2023
Learn about valuable best practice strategies, get exclusive insights and ask us your questions - whether you're a customer or a prospect!
xx days left
If you still have questions or would like to receive a non-binding offer for your individual QuoJob configuration, don't hesitate to contact us! We're super happy to answer all your open questions and work with you to find the perfect solution for your agency. Write or call us and let us know how we can help you. We look forward to hearing from you and helping you choose the right modules and licenses. So, what are you waiting for? Contact us and discover what QuoJob can do for you and your team!
Learn how to optimize your agency management with QuoJob to make your business even more successful. Become a pro now!
"Comprehensive agency software that also maps complex workflows and requirements and has replaced many stand-alone solutions for us, as all the required functions, reporting, etc. are simply offered in one. This saves us a lot of manual effort and licensing costs. Top - we are very satisfied!"
"QuoJob is a comprehensive agency solution that "doesn't leave a dry eye in the house." In addition to self-evident functions such as accounting, contact management, time recording, job organization and appointment management, we also like to use the sophisticated CRM and project management functions. The complete HR management with working time and vacation administration also runs via Quo. The fact that all agency workflows can be mapped in Quo and that all information levels are interlinked, we always have a representative picture of our entire corporate activities in real time. This makes us capable of acting at any time. We are real "Quo fans".:D"
"As a large PR and communications agency, we have been working with QuoJob for ten years and we are very satisfied. The software is subject to regular updates in order to stay up to date. In addition, the contact persons are very competent and friendly. Can only recommend."
"With the new QuoJob version, we got a new interface. Very modern and very easy to use. It's just amazing what the software can do! You always find more features and always have a way to expand it! The customer service is 1A! Every call does not end up in nirvana but immediately with an expert service employee. Accompaniment during the introductory phase and support afterwards can only be rated with 5 stars. I am looking forward to further cooperation and the other modules we have ordered. Thank you and thumbs up."
"We love the software. Took a lot of work off our hands and since then we have everything structured in one place. Whenever we have problems, the support is always there to help. Can only recommend (:"
TEST QUOJOB NOW FOR

4 WEEKS COMPLETELY FREE OF CHARGE

AND WITHOUT OBLIGATION
Get a smart networked overview of all areas of your agency and optimize your productivity.