QuoJob. The Agency Software.
Welcome to QuoJob News! Here you will find the latest information, updates and interesting industry trends and insights around QuoJob, our innovative software solution for agencies and creative companies. Stay up to date on exciting developments, events and success stories from the world of QuoJob!
Simpler handling and an appealing look are as much a priority in the revision of our agency software user interface as the individual wishes of our customers. The calendar feature in QuoJob is a...
News from the world of QuoJob
Here in the news section you will find articles, reports and interviews presenting QuoJob as an innovative software provider for the agency and creative industries. We are happy to share our success stories and show how our powerful solutions help to successfully overcome industry challenges and drive sustainable growth.
Success stories and case studies
In our news section we present you inspiring success stories and case studies of our users. Learn how they successfully use QuoJob in their agencies and creative businesses to streamline processes, increase efficiency, and achieve their business goals. Be inspired by their experiences and strategies and find out how you, too, can take full advantage of QuoJob's potential.
Tips and tricks for optimal use
Want to get the most out of QuoJob? In this section we offer you helpful tips and tricks to get the most out of our software solution. Learn how to effectively integrate QuoJob into your daily work routine and benefit from its many features and advantages. Whether you're just starting out or you're an experienced QuoJob user, you'll find valuable advice and guidance to help you be even more successful.
Our longtime partners
Discover QuoJob's smart features and find out how we set the standard for high
Set quality at fair prices and why our long-term partners love QuoJob.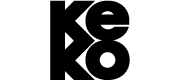 Product updates and
new features
At QuoJob, we are constantly working to improve our software solutions and add new features to meet all of our users' needs. In this section you will find all the information about recent updates, newly added features and future plans. Learn how we make our products even more powerful and user-friendly to help you optimize your business processes and work more successfully.
Industry insights and expert opinions
Would you like to learn more about current trends and developments in the agency and creative industries? Here we present you with interesting articles, interviews and expert opinions that give you an insight into the latest industry insights. Learn how other agencies and creative companies are using QuoJob to overcome their challenges and what best practices they share with us.
QuoJob is not only a software solution, but also a platform that shares knowledge and experience. In this section we inform you about upcoming events, workshops and webinars around QuoJob and the agency industry. Take this opportunity to expand your knowledge, learn new skills, and connect with like-minded people.
Learn how to optimize your agency management with QuoJob to make your business even more successful. Become a pro now!
JOIN the QuoJob community
and stay up to date
We invite you to become part of our growing QuoJob community! Get in touch with other agencies and creative companies using QuoJob and share your experiences and ideas. Take this opportunity to learn from each other, share best practices, and work together to find new ways to get the most out of QuoJob.
Stay up to date and get inspired by the dynamic world of QuoJob. We are looking forward to it,
to accompany you on this exciting journey and to shape the future of the agency and creative industry together!
Don't forget to check our news page regularly to avoid missing any important news and updates. You can also sign up for our newsletter to get the latest information delivered straight to your inbox to inspire you with the latest news, trends and success stories!
Next Websession
29.08.2023
Learn about valuable best practice strategies, get exclusive insights and ask us your questions - whether you're a customer or a prospect!
xx days left
Try QuoJob now

4 weeks completely free of charge


and without obligation from
Get a smart networked complete overview of all areas of your agency
and optimize your productivity.