QuoJob. The Agency Software.
THE AGENCY MANAGEMENT FOR ALL AGENCY AREAS
Thanks to the large selection of smart modules, the agency management QuoJob offers you the optimal range of functions and makes it easy to establish efficient processes.
Plan, implement and control projects smartly structured with QuoJob agency management: From offer and order management to resource planning, time recording and billing! All project-related processes are managed transparently and efficiently to achieve optimal results. Improve collaboration or make good decisions quickly and easily based on smart data.
What does the smart agency management offer you?
The agency management software QuoJob enables you to smartly link and control your various business units, processes and resources in order to optimize them and make your business processes as efficient as possible. These include CRM, accounting, project management, time recording, resource planning, controlling and much more. The smart integration and linking of all areas of your agency creates a central information and control system. Thereby you profit so among other things by:
Time saving and growth promotion
Get real-time information on all projects, resources, finances and more at the touch of a button. This allows you to easily and quickly identify potential or automate processes to save time and resources to drive growth through innovation.
Improved collaboration
The agency management QuoJob allows you to store and manage all relevant information centrally. As a result, every employee can access the data they need at any time, which improves internal collaboration as well as product quality and customer satisfaction.
Better basis for decision making
With a comprehensive view of all projects, resources and finances, you can make informed decisions and target your agency, for example, by seeing who the most profitable clients are and targeting your marketing to appeal to more of those clients.
The smart functions of our agency management
Project Management
The smart project management software for agencies helps you to keep track of all projects. You can create, plan, monitor and control projects. The project management tool supports you in resource and schedule planning and allows you to view and monitor project progress at any time. With QuoJob's integrated document management, you can store all important project documents in the corresponding projects in a centralized and structured manner. Your team can more easily collaborate, share information, and work together on projects.
Digital invoice processing
As an agency management software, QuoJob supports you in digital invoice processing by automating and simplifying the entire process of invoice creation, review, approval and archiving. You can generate invoices directly from quotes, orders and delivery bills, reducing time and effort. By integrating email capabilities, you can send invoices to your customers directly from the software and monitor payment status. Digital archiving of invoices and related documents facilitates access and tracking of information and ensures compliance with legal retention requirements.
Comprehensive reporting and controlling
The integrated controlling software of QuoJob agency management offers extensive reporting and controlling functions that help you measure and analyze the success of your agency by accurately evaluating the progress of your projects, the efficiency of your resource utilization and the return on your investments. You can create customized reports to pull exactly the information that's relevant to your decision making, so you can make informed decisions and continuously improve your project management. In summary: Targeted and data-based control of your agency thanks to QuoJob!
Advantages of the All-In-One agency management
Industry specific customization
QuoJob agency management is specifically tailored to the needs of companies with project business, such as advertising agencies and creative companies.The agency management offers industry-specific features and customization options that allow you to tailor the solution exactly to your agency.
Trainings and continuing education
In order to get the most out of QuoJob agency management, QuoJob offers regular training and education. This way, you can continuously improve yourself and your staff in dealing with agency administration and ensure that you optimize your processes in the most time-saving way possible.
Integration
The agency management software integrates seamlessly with your existing processes and connects to your other favorite tools and apps via API interface. If you wish, we can even develop individual solutions for you.
User friendliness
Agency Management offers a clear and intuitive user interface and ease of use, so your team and you will quickly be able to use the system without extensive training, and onboarding new employees is straightforward.
Process automation
QuoJob enables centralized data management, eliminating redundant data and inconsistencies. All information is stored in a central location and is accessible to all relevant departments and employees. Agency Management automates many of your routine tasks, such as creating quotes, invoices and reports, managing resources or monitoring projects. Through this automation of processes, efficient resource planning and centralized data management, QuoJob saves you money by reducing the time spent on routine tasks and eliminating errors.
Scalability and adaptability
All-in-One Agency Management is a powerful tool that can cover all areas of your agency. Custom workflows, reports and dashboards allow you to tailor agency management to your exact needs. The modular structure allows you to select exactly those functions that are currently relevant for your agency. You can add or deselect additional modules or users at any time, and thanks to fair pricing, you only pay for what you actually need. And with the good feeling that QuoJob grows with you in a flexible and scalable way and can also map everything in the future when your needs increase.
Fair pricing
With QuoJob, you benefit from fair pricing thanks to the modular software architecture. With QuoJob, you only use and pay for what you really need and can flexibly adjust the booked users and modules to your actual needs at any time. So you can choose exactly the packages you really need – without unnecessary ballast. That's why we don't have flat rates, but will make you a fair custom quote based on your exact needs – no matter how big or small your agency is.
Premium Service
At QuoJob, we place great emphasis on customer satisfaction and offer you extensive support from an experienced team of experts. You get fast and competent help with questions and problems around the agency administration. This also includes the careful planning and professional realization of the fast and efficient implementation of your new agency management as well as the personal implementation support and training of you and your team during the introduction of QuoJob in your agency.
Security and compliance
The agency management QuoJob is made in Germany and offers you comprehensive security features to ensure the protection of your company data. It supports compliance with regulatory requirements such as the GDPR and industry-specific standards by providing features such as access controls, logging, and data security. With QuoJob, your data is encrypted as securely as your online banking and well protected thanks to regular backups.
Cloud or on-premise
The modern agency management is also available to you as a cloud solution, which makes it very easy for you and your team to access project data from anywhere on various devices, regardless of the operating system. Agency management fosters your collaboration and makes it easy to work from home or on the road. Depending on your agency's individual needs and resources, we offer cloud-based solutions as well as on-premise solutions that give you more control over your data and systems.
Learn how to optimize your agency management with QuoJob to make your business even more successful. Become a pro now!
Our longtime partners
Discover the smart features of QuoJob and find out how we set the standard for high
quality at fair prices and why and why our long-term partners love QuoJob.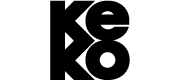 "Comprehensive agency software that also maps complex workflows and requirements and has replaced many stand-alone solutions for us, as all the required functions, reporting, etc. are simply offered in one. This saves us a lot of manual effort and licensing costs. Top - we are very satisfied!"
"QuoJob is a comprehensive agency solution that "doesn't leave a dry eye in the house." In addition to self-evident functions such as accounting, contact management, time recording, job organization and appointment management, we also like to use the sophisticated CRM and project management functions. The complete HR management with working time and vacation administration also runs via Quo. The fact that all agency workflows can be mapped in Quo and that all information levels are interlinked, we always have a representative picture of our entire corporate activities in real time. This makes us capable of acting at any time. We are real "Quo fans".:D"
"As a large PR and communications agency, we have been working with QuoJob for ten years and we are very satisfied. The software is subject to regular updates in order to stay up to date. In addition, the contact persons are very competent and friendly. Can only recommend."
"With the new QuoJob version, we got a new interface. Very modern and very easy to use. It's just amazing what the software can do! You always find more features and always have a way to expand it! The customer service is 1A! Every call does not end up in nirvana but immediately with an expert service employee. Accompaniment during the introductory phase and support afterwards can only be rated with 5 stars. I am looking forward to further cooperation and the other modules we have ordered. Thank you and thumbs up."
"We love the software. Took a lot of work off our hands and since then we have everything structured in one place. Whenever we have problems, the support is always there to help. Can only recommend (:"
Next Websession
29.08.2023
Learn about valuable best practice strategies, get exclusive insights and ask us your questions - whether you're a customer or a prospect!
xx days left
FAQ: Agency Management
Did your question about our agency management remain unanswered?
Our team will be happy to help you – write to us!
What is agency management?
QuoJob agency management is an integrated software solution designed to support and optimize the diverse business processes in your agency. These processes can include areas such as customer relationship management, financial management, resource planning, and more. Components such as the project management tool in QuoJob, were developed specifically for managing projects in agencies. It includes features such as task scheduling, resource management, progress tracking, and project budgeting and accounting.

How can agency management help my business?
QuoJob agency management helps to significantly increase the efficiency and productivity of your agency. It provides a central platform where all relevant data can be collected and managed, improving decision-making and facilitating team collaboration.
What are the advantages of an agency management cloud?
The Agency Management Cloud allows you to access your agency management at any time and from any place, as long as you have an internet connection. This gives you and your team flexibility and constant access to important information. In addition, agency management solutions can scale more easily and do not require on-site hardware or software maintenance. Cloud solutions offer many advantages, including lower costs as well as easy updates. Data security and privacy are central to us, which is why we store your data securely encrypted on European servers and have strict security protocols in place to protect your data.
Try the agency management QuoJob now

4 weeks completely free of charge

and without obligation from

Get a smart networked complete overview of all areas of your agency
and optimize your productivity.