QuoJob. The Agency Software.
CONTROLLING SOFTWARE

Process automation with QuoJob
Keeping an eye on all business figures is essential for the survival of your company and the basis for optimization and expansion. With QuoJob, relevant reporting is just a few clicks away.
The intelligent controlling software
Optimization through resource-saving processes thanks to smart controlling!

Reportings
Individual reporting based on the entire company with just a few clicks
Task Overview
Overview of all tasks, employees, projects & customers for more ability to act
Project plan
Professional appearance & overview through intuitive and exportable project plans as diagrams
Individual reports at the push of a button
Use over 100 standard reporting templates
The controlling software QuoJob covers all areas of your company and accordingly all information is available to you in a bundled form. QuoJob provides you with all relevant data at the push of a button, so that you always have a daily overview and can effortlessly develop and optimize your agency based on facts and figures. If you can't find what you're looking for in the more than 200 reporting templates provided, you can create custom reports with just a few clicks. With the QuoJob controlling tool, you can evaluate not only the performance and results of individual units in the company, but also those of individual teams, employees, service types or customers.
Simple financial management with just a few clicks
With QuoJob controlling software always everything in view and efficiently organized

Instead of laboriously and error-prone manually entering direct debits, would you prefer to do it with the push of a button? By connecting the controlling tool for agencies to your e-banking, this is possible. In addition, you keep a complete overview of all open and paid invoices and can generate a payment file for payments directly in QuoJob and settle them quickly. With the use of this QuoJob module you can display and invoice hours or budgets agreed with your customers over defined intervals. The document management is kept intuitive and simple and via an interface to DATEV all bookings and data can be transmitted directly to the tax advisor. Thanks to the API interface, various other tools and functions can also be connected, should our large selection of modules not be able to fully cover one of your requirements.
smart controlling software
Controlling within seconds at the push of a button
All business data available with just a few clicks
Presentation of sales by departments (units) of the agency
Statistics on capacities and utilization of employees
Call up all projects, filtered by status and time period if desired
Target/actual comparison of projects, with or without consideration of external services
Flexibly optimize resources at any time
with the project controlling tools of QuoJob
With the QuoJob controlling software you keep track of the activities of your employees in the different customer projects and the ability to act when employees get sick or are on vacation. Depending on the authorization, your team can view the availability of colleagues on a daily basis and react independently to failures. Just like sick days and vacation days, you and your team also have an overview of overtime at all times. In addition, different work models can be mapped with QuoJob and are automatically taken into account individually in the workload.
Learn how to optimize your agency management with QuoJob to make your business even more successful. Become a pro now!
Project controlling software
The smart project controlling tool for more productive work!
Powerful project controlling tool
Manage your projects more efficiently thanks to smart controlling software and automation
Various project controlling tools, such as the intuitive Kanban board, not only simplify the daily routine of your project managers, but also make you look good to the customer. Once created, the project plan can be exported as a flowchart in the Kanban board and sent to the customer. Updates can be made simply by dragging and dropping. Customizable notifications keep you informed if a deadline in a project is in danger. A target/actual comparison, the milestone analysis or an overview of the time and cost development provide you with all relevant information on a daily basis. Finally, QuoJob supports you with automated billing according to predefined rules and provides you with an overview of all sent documents, should something get lost at the customer. Important for the control and coordination of the projects: the capacities and the workload of the colleagues. Here, too, the project controlling tool provides an appealing overview. In case of bottlenecks, tasks can be quickly reassigned and, if desired by the customer, corresponding time reports can be exported with one click.
Intelligent project controlling software
Boost project management across your agency
The QuoJob project controlling software facilitates your and your team's daily work enormously. The great advantage of QuoJob is that all areas are integrated in the intelligent controlling tool and all data is automatically available. In addition to the time saved by the much shorter training period for new employees, because they only have to learn how to use an all-in-one tool, the effort required to create accesses, user accounts and passwords is also eliminated. Smart data centering in just one secure and DSGVO-compliant controlling software increases security and at the same time eliminates the costs of many other programs.
Next Websession
29.08.2023
Learn about valuable best practice strategies, get exclusive insights and ask us your questions - whether you're a customer or a prospect!
xx days left
Our longtime partners
Entdecke die smarten Features von QuoJob und finde heraus, wie wir den Standard für hohe
Qualität zu fairen Preisen setzen und warum unsere langjährigen Partner QuoJob lieben.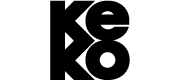 Try QuoJob controlling software now

4 weeks completely free of charge

and without obligation from

Get a smart networked complete overview of all areas of your agency
and optimize your productivity.