QuoJob. The Agency Software.
TUTORIALS
Use our free agency software tutorials to work efficiently!
When it comes to optimizing your work processes with QuoJob, QuoJob tutorials are the perfect tool to get you and your team familiar with the system. Learn how to efficiently use QuoJob to make your business even more successful.
You want to create invoices in ZUGFeRD format or X-invoices? Perfect, we now have just the right module for you. In this tutorial we will show you which settings you have to make in the admin area to be able to work with the module in QuoJob. Especially important are the settings for address and VAT ID per client.
Optimize your processes with our tutorials
By accessing our tutorials, you can streamline your workflow and ensure you're using QuoJob software to its full potential. These resources provide valuable information and guidance to help your business become more productive and efficient. Use these resources to expand your knowledge, improve your skills, and make your agency even more successful.
Use tutorials and the QuoJob system to your advantage
Use the tutorials to expand your knowledge of QuoJob software and improve your skills. The better you master the software's functions and processes, the more efficient your agency will be.
Stay up to date on innovations and updates
Since QuoJob software is constantly evolving, it is important that you are always up to date with the latest features and capabilities. The tutorials will help you stay up to date and continuously expand your knowledge.
Strengthen your team and improve collaboration
By accessing QuoJob tutorials, you can ensure that your entire team has the knowledge and skills necessary to work effectively with QuoJob software. This encourages collaboration and improves the overall performance of your business.
Next Websession
29.08.2023
Learn about valuable best practice strategies, get exclusive insights and ask us your questions - whether you're a customer or a prospect!
xx days left
Deepen your know-how with our tutorials
QuoJob offers you a variety of tutorials that guide you step by step through the various functions and processes of the software. Our tutorials are suitable for both beginners and advanced users.



Take advantage of QuoJob tutorials for your agency

:
Efficient onboarding
Tutorials help new employees quickly learn the system and become more productive.
Technical deepening
Experienced users can expand their knowledge and further develop their skills with the help of the tutorials.
Time saving
By better understanding the functions and processes of QuoJob software, you can save time and work more efficiently.
Comprehensive knowledge
The QuoJob tutorials cover numerous aspects of the QuoJob software, so you can gain insight into features and capabilities at any time.
Quick access
You can access the tutorials anytime, anywhere to get answers to your questions.
Continuous updating
The tutorials are updated regularly to make sure you always have access to the latest information.
Our longtime partners
Discover QuoJob's smart features and find out how we set the standard for high
quality at fair prices and why our long-term partners love QuoJob.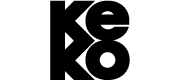 FAQ: QuoJob Tutorials
Did your question about our QuoJob tutorials remain open?
Our team will be happy to help you –
write to us.

How do I find the right tutorial for me?
The QuoJob tutorials cover all important aspects of the software. To find the right tutorial for you, you can use the search function or browse the different categories to find the topic that interests you the most.
Are the QuoJob tutorials free of charge?
Yes, QuoJob tutorials are free of charge and available to all QuoJob customers. You can access these resources at any time to improve your knowledge and skills in using QuoJob software.
How up-to-date are the QuoJob tutorials?
The QuoJob tutorials are continuously updated to ensure that they always reflect the latest features and capabilities of the QuoJob software. This ensures that you always have access to up-to-date information.
Are there tutorials for advanced users?
Yes, QuoJob offers tutorials for users of all experience levels. You will find both introductions for beginners and advanced tutorials that dive deeper into specific functions and processes of the software.
Try QuoJob now

4 weeks completely free of charge


and without obligation from
Get a smart networked complete overview of all areas of your agency
and optimize your productivity.