QuoJob. The Agency Software.
DIGITAL INVOICE PROCESSING
Goodbye, paperwork and paper economy! 👋
Thanks to QuoJob's digital invoice processing, you can digitally capture and process incoming invoices – including all other relevant information. Your new A/P invoice workflows will become much more efficient, allowing you and your team to leverage your valuable time and resources.
Digitize incoming invoices
& establish time-saving workflows
More time for real business with digital invoice receipt!
The process of processing invoices can be time-consuming and error-prone – especially if it is still done manually. With digital invoice processing, you can optimize your processes to save time and money.
Efficiency
Fast digital invoice processing saves you time and money
Reduce sources of error
Thanks to mandatory fields, necessary entries are not forgotten during invoice receipt workflow and errors are avoided
Automatic checking of differences during input
Invoice approval centrally from QuoJob
The digital invoice receipt can be checked centrally from QuoJob and released by the responsible team
Interface to online banking
With digital invoice receipt, you can handle open invoices with just a few clicks.
Overview of open incoming invoices
Thanks to clear digital invoice receipt you will never again lose track of your payment terms and open invoices
Everything only in one place
Facilitated search for specific invoices through smart filter function
Easy control and monitoring of the entire billing process
Digital invoice processing – how it works:
Recording of all important supplier and incoming invoice information
Entry of individual invoice items and the associated expense accounts
Easy and fast upload of the digital incoming invoice via
Drag & Drop
Information and positions from invoices are automatically transferred
For which agencies is digital invoice processing suitable?
Error-free workflows
Digital invoice processing is suitable for any type of agency, regardless of size or industry. Agencies often deal with a high volume of invoices and complex billing processes that can make manual invoice processing inefficient and error-prone.
Intelligent handling
By digitizing the invoice process, your agency can save time and money by using QuoJob's digital invoice processing to automate manual tasks in your agency, creating more efficient workflows. Digital invoice processing makes it easy for you to keep a smart overview of your invoices and respond quickly to requests from customers or suppliers.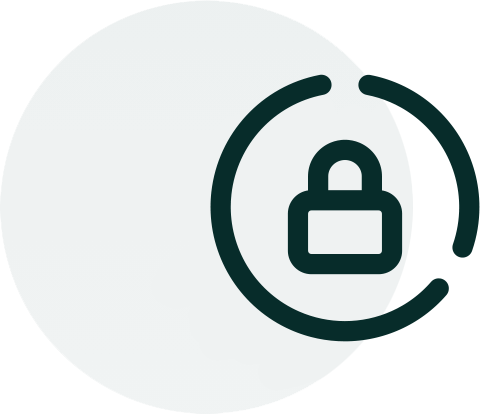 Legally compliant work
Digital invoice processing offers one advantage among many for agencies that operate internationally or work with international clients and suppliers: Digital invoice receipt allows you to achieve improved compliance with international invoice standards and tax regulations, giving you an edge over your competitors.
Use QuoJob's digital invoice processing and optimize dusty processes
Digital invoice processing offers you numerous advantages and increases efficiency and transparency in your invoice receipt workflow through automatic data processing and central storage of all information. Automating the invoicing process saves time and money, minimizes errors and increases transparency in the invoicing process. QuoJob offers you a comprehensive solution for digital invoice processing made in Germany and 100% DSGVO compliant, developed specifically for agencies.
Fast and digital invoice processing
Payment targets and open incoming invoices at a glance
Invoice receipt workflow developed to minimize errors
DATEV compatible
Learn how to optimize your agency management with QuoJob to make your business even more successful. Become a pro now!
OUR LONG-STANDING PARTNERS
Discover QuoJob's smart features and find out how we set the standard for high quality at fair prices and why our long-term partners love QuoJob agency software.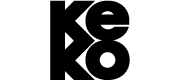 Next Websession
29.08.2023
Learn about valuable best practice strategies, get exclusive insights and ask us your questions - whether you're a customer or a prospect!
xx days left
"Comprehensive agency software that also maps complex workflows and requirements and has replaced many stand-alone solutions for us, as all the required functions, reporting, etc. are simply offered in one. This saves us a lot of manual effort and licensing costs. Top - we are very satisfied!"
"QuoJob is a comprehensive agency solution that "doesn't leave a dry eye in the house." In addition to self-evident functions such as accounting, contact management, time recording, job organization and appointment management, we also like to use the sophisticated CRM and project management functions. The complete HR management with working time and vacation administration also runs via Quo. The fact that all agency workflows can be mapped in Quo and that all information levels are interlinked, we always have a representative picture of our entire corporate activities in real time. This makes us capable of acting at any time. We are real "Quo fans".:D"
"As a large PR and communications agency, we have been working with QuoJob for ten years and we are very satisfied. The software is subject to regular updates in order to stay up to date. In addition, the contact persons are very competent and friendly. Can only recommend."
"With the new QuoJob version, we got a new interface. Very modern and very easy to use. It's just amazing what the software can do! You always find more features and always have a way to expand it! The customer service is 1A! Every call does not end up in nirvana but immediately with an expert service employee. Accompaniment during the introductory phase and support afterwards can only be rated with 5 stars. I am looking forward to further cooperation and the other modules we have ordered. Thank you and thumbs up."
"We love the software. Took a lot of work off our hands and since then we have everything structured in one place. Whenever we have problems, the support is always there to help. Can only recommend (:"
FAQ: Process invoices digitally
Did your question about digital invoice processing remain unanswered?
Our team will be happy to help you – write to us!
What is digital invoice processing and why is it important?
Digital invoice processing refers to the process of capturing, processing and storing invoices in digital form. It is important for saving time and costs, minimizing errors and increasing transparency in the invoicing process.
What are the advantages of QuoJob as accounting software
QuoJob is accounting software designed specifically for agencies, providing a comprehensive solution for digital invoice processing. The software enables you to easily capture digital incoming invoices, for example via e-mail or scan, automated workflows, reduced manual efforts, advanced reporting functions and high data security.
How can I process my incoming invoices digitally?
QuoJob offers a comprehensive solution for digital invoice processing. Incoming invoices can be clearly and centrally recorded, processed, released and stored. Our software provides you with an optimal overview of the payment status and payment deadline of each captured digital incoming invoice. Invoices are easily transferred to your online banking account via an interface.
Workflow invoice receipt - what is it and how does it help me?
An invoice receipt workflow is the process that maps the entry, review, approval, and payment of incoming invoices at your agency. A well-designed workflow can help streamline the billing process and increase your agency's efficiency. Digital invoice processing simplifies the workflow for incoming invoices.
How can I ensure that my invoice data is secure when I receive invoices digitally?
Storing invoices in digital form provides greater data security than paper-based invoices for several reasons. Not only is a digital incoming invoice protected from elementary risks, it is not available to everyone. The big advantage for digital incoming invoices: You can apply additional security measures, such as user rights management, to ensure that your data is only viewed by people with authority. In addition, there is password protection when logging into the corresponding user account.
What benefits does digital invoice processing offer my company?
Digital invoice processing offers numerous advantages, such as time and cost savings, reduction of errors, improved transparency, increased data security and better compliance.
Try QuoJob digital invoice processing now

4 weeks completely free of charge

and without obligation from

Get a smart networked complete overview of all areas of your agency
and optimize your productivity.