QuoJob. The Agency Software.
OPEN INTERFACES & CUSTOM SOLUTIONS
Optimize your processes individually and 100% precisely!
The open interface is an essential part of our modern agency solution. Thanks to open interface, you can seamlessly connect different systems and applications to automate your workflows, standardize communication and accommodate custom requirements to enable smooth communication between QuoJob and your other software applications. If necessary, we develop custom-fit solutions for your challenges and jump over your hurdles together with you.
Custom interface
Individual interfaces allow you to adapt your QuoJob system to specific requirements and processes. These customizations can affect both functionality and user interface to provide an optimal solution for your business.
DATEV interface
The DATEV interface is a special interface that connects the QuoJob system with the DATEV system. This interface enables easy data exchange, streamlining financial reporting and compliance.
Learn how to optimize your agency management with QuoJob to make your business even more successful. Become a pro now!
We develop your individual solution
Unique solutions for unique requirements
QuoJob understands that every business has different needs and challenges. By offering you customized solutions, QuoJob enables you to get software that is tailored to your specific needs, so you don't have to compromise.
Maximum efficiency and productivity
With a customized software solution tailored to your business processes, you can ensure that your employees work more efficiently and productively. This leads to improved performance and therefore ultimately higher profits for your company.
Seamless integration and data consistency
Customized solutions from QuoJob allow seamless integration with your existing systems and applications. This facilitates data exchange and ensures that all departments in your agency always have access to up-to-date information.
Innovative strength and competitive advantage
A custom-developed software solution allows you to implement innovative features and processes that your competitors may not be using. This will allow you to stand out from the crowd and help your business succeed in a competitive industry.
Long-term partnership and support
When you choose a custom solution from QuoJob, you not only get customized software, but also a long-term partnership with a dedicated team that will help you implement, maintain, and enhance your solution.
Continuous improvement and adaptation
QuoJob is focused on continuously improving and adapting our custom solutions to ensure they are always in line with current requirements and trends. This gives you a future-proof solution that grows and evolves with your agency.
QuoJob's custom development offers you unique and flexible solutions that are tailored to your needs and help your agency stay successful and competitive.
Our longtime partners
Discover QuoJob's smart features and find out how we set the standard for highquality at fair prices and why our long-term partners love QuoJob.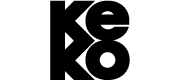 Next Websession
29.08.2023
Learn about valuable best practice strategies, get exclusive insights and ask us your questions - whether you're a customer or a prospect!
xx days left
FAQ: QuoJob interfaces & individual solutions
Did your question remain open?
Our team will be happy to help you –
write to us.

How does a REST API work?
The REST API is a web-based interface that allows information and data to be exchanged between QuoJob and other applications. The REST API uses standardized methods like http (GET, POST, PUT, DELETE) for data exchange and supports different data formats like JSON or XML. This allows different systems to communicate and synchronize data easily and efficiently.
How can I customize my interface to meet individual requirements?
To adapt the QuoJob interface to your individual requirements, our experienced QuoJob software developers will make the necessary adjustments and extensions for you.
What role does security play in interfaces?
Security is a crucial aspect when implementing interfaces, as sensitive business data is exchanged. At QuoJob, we make sure that the interface has appropriate security mechanisms such as encryption, authentication and regular security updates. We also subject our interface to regular security reviews and tests to identify and address potential vulnerabilities.
Test the QuoJob now

4 weeks completely free of charge


and without obligation
Get a smart networked complete overview of all areas of your agency
and optimize your productivity.