QuoJob. The Agency Software.
DIGITAL ACCOUNTING
Discover the smart process optimization of QuoJob with which you can automate your digital accounting! 🚀
Invest your time and resources in more productive tasks by using digital accounting to simplify many of your accounting processes.
✔ 100% paperless ✔ 100% digital ✔ Ideal for agencies!
SMART ACCOUNTING SOFTWARE FOR YOUR DIGITAL BOOKKEEPING
Optimize your efficiency and accuracy with digital invoice processing
With QuoJob digital accounting you generate your quotes & invoices automatically
Writing invoices has never been so simple and straightforward – especially for recurring invoices.
The individual design of your corporate identity is automatically added to your business letters.
Free positions, text modules or headlines – there are no limits to your design.
Billing and status of all offers or orders can be viewed very clearly and centrally with QuoJob.
Thanks to digital accounting software you will never again lose track of your open items
Create an OPOS list with just one click and quickly and easily check the payment status of all your outgoing invoices.
Generate a dunning run in an uncomplicated way if the worst comes to the worst. With just one click, you can directly create multiple reminders at the same time.
For further dunning runs, the dunning level is automatically adjusted.
Lightning-fast, effortless workflows thanks to paperless accounting
Your invoices are simply transferred from QuoJob to your financial accounting software. The pendulum folder is a thing of the past!
Compatible with DATEV, Lexware, Diamant or SAP formats.
Digital accounting software makes online banking & payment term management a breeze
Never miss your payment deadlines again thanks to clear filter function of the digital accounting software.
The interface to online banking allows you to make collective transfers in just one step.
Direct debits are prepared for the bank in one step from QuoJob.
Want to learn more about the features of our digital accounting software?
Digitize accounting
Invest your time and resources in more productive tasks by using digital accounting to automate many of your accounting processes in the future.
Fast, paperless accounting
Say goodbye to chaotic and time-consuming paperwork – in the future, digital receipt entry will find your receipts within seconds using smart search and filter functions.
Digital document capture for error prevention
Error-prone processes and lost receipts are a thing of the past – thanks to efficient digital accounting.
Accounting Software Cloud
Digital accounting software creates flexibility – in the future, keep track of all your business transactions from anywhere thanks to digital receipt entry and complete your accounting tasks from the comfort of your home office.
Next Websession
29.08.2023
Learn about valuable best practice strategies, get exclusive insights and ask us your questions - whether you're a customer or a prospect!
xx days left
Learn how to optimize your agency management with QuoJob to make your business even more successful. Become a pro now!
OUR LONG-STANDING PARTNERS
Discover the smart features of QuoJob and find out how we set the standard for high quality
at fair prices and why our long-term partners love QuoJob agency software.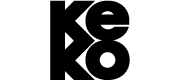 Did your question about our digital accounting software remain unanswered?
Our team will be happy to help you –
write to us!

How can I digitize my accounting?
QuoJob offers you an ideal solution for digital document capture, this applies to both incoming and outgoing invoices. Here, all receipts are stored digitally and centrally in the accounting software cloud. There are various options for this, such as the scanning of receipts or the automatic transfer of data from digital receipts from e-mails or downloads – as easy as drag and drop.
What are the advantages of digital accounting?
Digital accounting offers many advantages over traditional paper accounting. Benefit from:
Time savings: Automatic processing of accounting data and paperless accounting can speed up processes and thus save time.
Clarity: By digitally capturing and storing receipts and accounting data, you have access to your accounting records anytime, anywhere. This allows you to be much more flexible with your work.
High data security: digital storage of receipts and accounting data on the accounting software cloud prevents loss or damage of records.
What are the possibilities of accounting software + cloud?
A key advantage of the accounting software cloud is its flexible use. By using accounting software in the cloud, you can access your accounting records from anywhere. Furthermore, the effort for your own data backup and data storage, as well as the storage of your receipts in paper form is eliminated.
How can QuoJob help with digital accounting?
QuoJob is a specialized agency solution that helps agencies with accounting and billing, among other things. With QuoJob, all relevant data can be captured and processed digitally, greatly simplifying billing:
QuoJob offers an ideal solution for your paperless accounting, where all invoices and receipts are digitally captured and filed. This eliminates the need for tedious and error-prone paperwork.
Creating quotations, invoices and credit notes is easy and fast with QuoJob. Here, for example, project data and working hours can also be transferred directly to the payroll, if desired.
In addition, QuoJob also offers integration with various banks and payment service providers, which enables fast processing of payments and transactions.
What does digital accounting cost?
Overall, the cost of digital accounting depends on various factors, such as company size and scope of accounting, and can therefore vary greatly. One thing is clear, however: digital accounting can be significantly cheaper for you in the long run than conventional paper accounting:
Focus: Thanks to automated processes in digital accounting, you can save a lot of time and focus on other tasks, which saves on personnel costs.
Efficiency: Digital accounting increases your efficiency and reduces the likelihood of avoidable but costly errors. These include penalties and fines due to incorrect accounting, but also the loss of customers due to incorrect invoicing of an order, to name just a few examples.
Scalability: digital accounting allows for easy scalability, which means that accounting can be quickly and easily customized to meet the needs of your business. This can save costs in the long term, as accounting remains flexible and adaptable.
Lower paper and printing costs: eliminating paper receipts can help your agency save money in the long run and meet environmental goals.
Try Digital Accounting with QuoJob now

4 weeks completely free of charge

and without obligation from

Get a smart networked complete overview of all areas of your agency
and optimize your productivity.