QuoJob. The Agency Software.
COMPREHENSIVE TRAINING OFFER
Use our training as your key to success when it comes to optimizing your business processes and getting the most out of your agency management!
QuoJob has established itself in the agency world as an outstanding all-in-one system that is characterized by its clear structure, easy learnability and intuitive operation. QuoJob offers you powerful features combined with high
usability
, which can be used even more efficiently through targeted training and the teaching of best practice methods.
Optimize your efficiency with custom-fit
QuoJob's easy learnability and intuitive user interface allow users to work with the system quickly and effectively without long training periods. The clear structure of the system helps users easily keep track of the various modules and functions. Thus, working with QuoJob becomes a pleasant experience that significantly simplifies the daily workflow.
Despite its simplicity, QuoJob is an extremely powerful tool that helps companies optimize their business processes and thus work more efficiently. The system's diverse functions and modules cover all relevant areas – from financial accounting and materials management to sales and distribution.
By integrating all these functions into a single system, collaboration between different departments is significantly improved, increasing the overall efficiency of the company.
In order to exploit the full potential of QuoJob and to increase efficiency even further, it is advisable to take part in targeted training courses. These trainings provide both basic and advanced knowledge and best practice strategies on each subject area, as needed, enabling participants to make the most of QuoJob. The individual needs of the users are taken into account and the training courses are adapted accordingly by structuring them according to departments and areas, such as:
Accounting
Responsible for recording and processing financial transactions, including invoicing, payment processing, and financial reporting to ensure the agency's financial stability and compliance
Human Resources
Responsible for human resource management, including recruiting, hiring, training and development, payroll and retention to promote a positive work culture.
Management and controlling
Management is responsible for the strategic direction and growth of the agency, while Controlling analyzes financial and operational performance to ensure the agency's efficiency and achievement of goals.
Project Management
Involves planning, coordinating, and monitoring projects to ensure they are completed on time, within budget, and with desired results, emphasizing communication with clients and coordination of teams.
The training courses are available in various formats to meet the different needs of users. These include, for example, web meetings,on-site training and video tutorials that allow participants to learn at their own pace and according to their availability. By participating in the training courses, users can continuously improve their skills in using QuoJob and thus further increase their efficiency in everyday work. We offer you our trainings, because experience shows that the investment in these trainings pays off.
in the form of streamlined business processes, better collaboration and increased competitiveness, ultimately contributing to the long-term success of your agency. Invest in the future of your business by relying on QuoJob as an intuitive and powerful business solution and benefit from the training offered. As our partner, you lay the foundation for long-term success and continuous optimization of your business processes.
Learn how to optimize your agency management with QuoJob to make your business even more successful. Become a pro now!
Our training and course offer:
QuoJob offers a variety of training and courses on all QuoJob features. QuoJob places particular emphasis on practical content and individual support. By using a variety of learning formats, such as video tutorials, web sessions, and in-person training, there is something for every learner.
Our courses are individually tailored to different needs & skill levels:
QuoJob Basic Courses
Here you will learn the basics of your QuoJob system and how to use it effectively in your agency.
Module-specific training
These courses focus on specific modules or features of QuoJob and provide in-depth knowledge on specific topics.
Advanced courses
In these trainings you will learn how to use QuoJob even more effectively and how to adapt it to your individual requirements.
Our proven methods for expanding your skillset:
E-learning and video tutorials
Use online courses and video tutorials to learn flexibly and at your own pace. QuoJob offers a variety of resources for this purpose.
Web meetings and live training
Attend web meetings and live training sessions to learn directly from experts and ask individual questions.
Group and corporate training
Take advantage of our group or corporate training offerings to learn together with your team to create a common understanding of the QuoJob system.
Our longtime partners
Discover QuoJob's smart features and find out how we set the standard for high
quality at fair prices and why our long-term partners love QuoJob.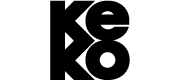 QuoJob courses and trainings offer you and your team a great opportunity to expand your knowledge, establish more efficient business processes, and successfully manage your agency. We will select the right course offering and pay attention to the success factors for effective learning together, so that with the right approach and the appropriate course offering you will soon be able to masterfully use all the advantages of the powerful agency management QuoJob and steer your agency even better towards success.
Take advantage of our offer to build your agency management skills and develop your agency through training and courses.
Investing in your training pays off not only in terms of optimized processes and better decision-making, but also in terms of increased competitiveness and long-term success in the marketplace.
With QuoJob's wide range of training courses, classes, video tutorials, and web meetings, we'll find just the right fit for your needs and requirements. Please feel free to ask for more information about our training offer – together we will raise your skills and those of your team to the next level to successfully lead your company into the future.
Try QuoJob now

4 weeks completely

free of charge and without obligation from
Get a smart networked complete overview of all areas of your agency
and optimize your productivity.