QuoJob. The Agency Software.
Project management software for agencies
The smart all-in-one project management tool for all your projects – even for agile teams!
With QuoJob's smart project management software for agencies, you'll better coordinate your team and ensure that all tasks can be completed on time. Enable your team to centrally manage your projects, tasks and resources and facilitate communication and collaboration between team members with the QuoJob project management tool.
Getting started with QuoJob is easy!
Your smart agency project management software
We know the challenges of both agile and classic agency projects and support you with the perfect setup. Thanks to intuitive operation, clear visualizations, modern and extensive control functions as well as smart automation, your team will quickly get to grips and even have fun with project management. Intelligent networking and visual dashboards for easy project overview ensure that your team can easily keep track of your project progress to manage it successfully. The modular project management software for agencies seamlessly adapts to your individual workflows and cleverly optimizes them so that you have less planning stress and more time for deep work.
Make it easy for your team to create efficient and targeted
Project management to live
Thanks to the different views in the Calendar, Kanban board and in the visual Project plan you always have the perfect overview and organize all the Projects, Milestones, Sprints, Tasks and To-dos very easily and quickly by drag & drop.
In addition to the self-configurable view, project management in QuoJob offers you a large number of selection criteria that you can customize according to your needs. In the overview, you can thus display what you want to see at first glance when it comes to the topic of project management.
Who does what until when? Task status, project plans and
Employee capacity always clearly in mind
QuoJob is your powerful project management software, implemented as light as a feather. The clear user guidance and the simple handling enable you and your team to start your project in no time at all. Even beginners without experience with project management software agency quickly find their way into the intuitive structure and functions of QuoJob and can get started right away.
With customizable reporting and analysis in the form of easy-to-read, intuitive Dashboards keep your open & soon ending tasks incl. of time budgets, project statuses and conflicts effortlessly on screen. The tool visualizes all relevant data for you and presents it clearly, so that you can always easily see whether time budgets and expenses of all your projects are in the green zone.
Complex roadmaps intuitively solved
The clear operation of the agency software project management tool allows you and your team to have an especially user-friendly project management that you will love! The view of your to-dos, tasks and milestones including their dependencies among each other is suitable for the intuitive control of complex projects, is kept slim and can be controlled effortlessly by drag & drop everywhere.
The clear structure and easy to understand functionality allows you to freely switch between different views to always have the perfect project view that you can work with best, like:
Communication is Key!
QuoJob is your perfect project management software agency because it optimally combines the key project management areas of planning & collaboration. You and your team can coordinate directly in the respective tasks and projects via chats and tags, store documents and have your entire project history always available centrally.
Next Websession
29.08.2023
Learn about valuable best practice strategies, get exclusive insights and ask us your questions - whether you're a customer or a prospect!
xx days left
Project Management Software Cloud
The best project management software for agencies for Mac, Linux, Windows and all others!
Online project management software offers the great advantage that it does not need to be installed locally on your computer and we ensure that your software always up to date without you and your team having to worry about updates and maintenance and the hassle of doing it yourself.
The project management software cloud solution allow you and your team to access your projects and more from anywhere – as long as there is an internet connection. This makes the QuoJob project management online tool the ideal solution for agencies that want to work flexibly, independent of operating system and location. Whether your developers and creatives prefer Linux, Mac or Windows, with Online Solutions project management software, you have project management agency software for everyone. A modern QuoJob iOS as well as Android app with full functionality is available for the smartphone.
Data security and data protection are our top priorities – we develop our agency project management software in Germany and always ensure DSGVO compliance. Our data encryption is as secure as your online banking.
Our longtime partners
Discover QuoJob's smart features and find out how we set the standard for high
quality at fair prices and why our long-term partners love QuoJob.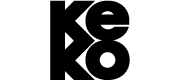 Important advantages of QuoJob project management agency software
Efficient project planning and tracking e.g. Directly from templates or orders
Integrated time recording
Central platform for communication and collaboration
Operating system-independent and maintenance-free cloud solution
Reporting with clear evaluations of the project
Recording of different allocation rates and external costs
Project plan can be exported and also made available to the customer
Flexible scalability and adaptability of all views, rights, modules, etc.
Learn how to optimize your agency management with QuoJob to make your business even more successful. Become a pro now!
"Comprehensive agency software that also maps complex workflows and requirements and has replaced many stand-alone solutions for us, as all the required functions, reporting, etc. are simply offered in one. This saves us a lot of manual effort and licensing costs. Top - we are very satisfied!"
"QuoJob is a comprehensive agency solution that "doesn't leave a dry eye in the house." In addition to self-evident functions such as accounting, contact management, time recording, job organization and appointment management, we also like to use the sophisticated CRM and project management functions. The complete HR management with working time and vacation administration also runs via Quo. The fact that all agency workflows can be mapped in Quo and that all information levels are interlinked, we always have a representative picture of our entire corporate activities in real time. This makes us capable of acting at any time. We are real "Quo fans".:D"
"As a large PR and communications agency, we have been working with QuoJob for ten years and we are very satisfied. The software is subject to regular updates in order to stay up to date. In addition, the contact persons are very competent and friendly. Can only recommend."
"With the new QuoJob version, we got a new interface. Very modern and very easy to use. It's just amazing what the software can do! You always find more features and always have a way to expand it! The customer service is 1A! Every call does not end up in nirvana but immediately with an expert service employee. Accompaniment during the introductory phase and support afterwards can only be rated with 5 stars. I am looking forward to further cooperation and the other modules we have ordered. Thank you and thumbs up."
"We love the software. Took a lot of work off our hands and since then we have everything structured in one place. Whenever we have problems, the support is always there to help. Can only recommend (:"
FAQ: Agency Software Project Management
Is your question about our project management software for agencies still open

?
Our team will be happy to help you –
write to us!

What are the most important features of project management software for agencies?
Project management software for agencies supports agencies and their teams in planning, organizing, executing and monitoring projects. Project management software for agencies offers you various features and tools aimed at streamlining your workflow and increasing efficiency. The main functions of project management software for agencies include:

Task Management


: The

Agency software project management tool allows you to create, assign and track tasks. Your team members can update the status of their tasks and meet deadlines.

Time and resource planning


: Project management software for agencies allows your agency to effectively manage its resources by monitoring the availability of staff, budgets, and other resources and creating project schedules.

Communication and collaboration


: The

agency software project management tool provides you with communication tools such as chat, discussion forums or comment functions that promote your team collaboration and improve communication between team members and stakeholders.

Document management


: Project management software for agencies allows you to store, share and edit documents so that all project information is centralized and accessible to all stakeholders.

Time tracking and reporting


: The project management software for agencies offers you functions for recording the working time of team members in order to monitor the progress of the project and optimize resource planning.
Reporting and analysis

: With project management software for agencies, your agency can quickly and easily analyze the progress of your projects. This will help you identify problems early and take action to optimize project planning.

Multi-project management


: The

agency software project management tool allows you to manage multiple projects simultaneously to keep track of all ongoing projects and resource allocation.

Adaptability


Whether you're agile or traditional, project management software for agencies can be customized to meet your agency's specific needs by giving you the ability to decide what your optimal workflow looks like.

Integration with other tools


The all-in-one project management software for agencies offers you additional functions such as

controlling

or

CRM for agencies

as well as

digital accounting to

optimize the workflow holistically if required.
How do I find the best project management software for my agency?
To find the best project management software for your agency, checking the following aspects will help you:
Identify needs and requirements

: Analyze your current workflows, processes and challenges. Determine which features and tools are most important to your team and what goals you want to achieve with the

Agency software project management would like to achieve.

Easy to use


: A user-friendly and intuitive project management software for agencies facilitates the introduction and acceptance in the team and minimizes the training effort during the introduction as well as for new team members.

Scalability


: Make sure that your

Agency software project management can grow with your agency and adapt to changing needs. A scalable solution will save you time and money in the long run.
Flexibility and cloud storage

: Online project management software for agencies allows you and your team to access projects from anywhere and on multiple devices – whether parts of your teams prefer Windows, Mac or Linux. Cloud storage ensures the security of your data and easy, maintenance-free team collaboration.
Implementation

Make sure that the project management software for agencies can seamlessly adapt to your existing processes and workflows. A smooth implementation is critical to your team's acceptance and success of the software.

Data security and privacy


Ensure that the project management software for agencies takes appropriate measures to protect your data and complies with applicable data protection regulations.

Customer service and support


: Make sure that your

agency software project management offers good customer support and training options to ensure successful implementation and use of the software in your agency.
Use free trial versions:

Take advantage of the free trial offer to test the project management software for agencies in your team and find out if it fits your workflows and requirements. Provide training and support to help your team transition.
Try the QuoJob project management software for agencies now

4 weeks completely free of charge

and without obligation
Get a smart networked complete overview of all areas of your agency and
optimize your productivity.