QuoJob. The Agency Software.
THE SMART ALL-IN-ONE AGENCY SOFTWARE
For advertising agencies & other project service providers of any size!
Handle your extensive agency processes clearly and smartly networked in an agency software and boost your productivity – in the cloud or on-premises.
More time for real business!

The intelligent agency software
Goodbye, app patchwork and Excel spreadsheet jungle! Connect all agency processes clearly
and efficiently in a powerful agency software, which can be individually adapted to your agency.
adapts, simplifies workflows and simply feels good.
Efficient
CRM
for contacts, leads and offers
Fast and clear
controlling
at the push of a button


Resource and personnel planning
Graphically via drag & drop

Digital accounting
with tax consultant and FiBu interface export

Modern
Project Management
with Kanban board and project timeline
Seamless
digital invoice processing

Simple
Time recording
with separate time clock and project time recording
Modular
All-In-One
Agency software
You do not yet need all the functions
of the QuoJob agency software?
No problem – use and pay only for what you really need!
And with the good feeling that your modular agency software is
flexibly scalable to grow with you as your needs increase.
Everything in view thanks to clear visualizations & smart control functions
With QuoJob agency software's customizable dashboards, you keep track of all open & soon to end tasks incl. of time budgets, project statuses and conflicts easily on screen.
The clear structure of our user-friendly project management software for agencies makes management fun thanks to the Kanban board and visual project plan, in which you organize your projects, milestones, sprints, tasks and to-dos quickly and clearly using drag & drop.
Recognize resources & potentials at a glance and use them optimally
With the graphical representation of the capacity distribution, you can quickly see whether, who and when resources are available in order to efficiently coordinate the workload of your entire team.
With staff and resource planning for agencies, you'll always have the overview you need to forecast, plan for the long term and react spontaneously to short-term absences or unexpected project requests – for efficient resource planning that you'll love!
Efficient
Retainer management
Simple quota management for a perfect overview
With the user-friendly graphical representation of retainers or monthly quotas in QuoJob, you always maintain a full overview of project planning and the remaining budget.
The visual representation of the retainer provides you with all relevant information in the form of graphics and tables so that you can plan your project optimally. This ensures that no quota is exceeded or left unused – a guarantee for efficient resource management!
Separate time clock and project time recording to the minute
The user-friendly time tracking for agencies lets you flexibly record your time according to your favorite workflows – be it in the calendar, project plan, or via the Kanban board. You never lose track of the time budgets of your tasks thanks to the clear diagram view.
With the Quick Action Stopwatch, you'll easily know how long a task took to complete, so you won't miss any billable hours. You can adjust your working and project times at any time or record them retrospectively . The time clock enables you to record working time in compliance with the ECJ.
Our longtime partners
Discover the smart features of QuoJob and find out how we set the standard for high quality
at fair prices and why our long-term partners love QuoJob agency software.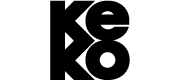 Flexible access rights depending on role
Who is allowed to see and edit what? With the clear rights management, you can assign specific rights to individual persons, roles, teams or external guests such as customers or freelancers.
Open API interface
Data integration or export in a snap via REST API interface to connect all your favorite tools smoothly.
Tax consultant & Fibu interface export
With the interface for easy data transfer to your financial accounting software or to your tax advisor in DATEV, Lexware, Diamant or SAP format, your accounting processes run much more easily to completely automated thanks to digital accounting.
Updates & individual adjustments
We are constantly developing our agency software and regularly implement the wishes of our partners. Our developers support you with your individual challenges and develop individual tool adaptations and solutions for you if required.
The agency software with excellent support
Short training period thanks to personal training, online tutorials and

excellent
personal service
Getting started with QuoJob agency software is easy. Together we identify your needs and set up a customized setup to optimally map and optimize your internal processes and workflows. So that you and your team can get started right away, we make the most important settings together and give instructions and training on working with our agency software as well as on project management – if you wish, we can also come to you and explain the software in a workshop directly on site. In addition to the training courses, free tutorials and of course we ourselves are available to you at any time. available in person.
Jil Büser
Business Development Manager / Data Protection Officer / Authorized Signatory
"Comprehensive agency software that also maps complex workflows and requirements and has replaced many stand-alone solutions for us, as all the required functions, reporting, etc. are simply offered in one. This saves us a lot of manual effort and licensing costs. Top - we are very satisfied!"
"QuoJob is a comprehensive agency solution that "doesn't leave a dry eye in the house." In addition to self-evident functions such as accounting, contact management, time recording, job organization and appointment management, we also like to use the sophisticated CRM and project management functions. The complete HR management with working time and vacation administration also runs via Quo. The fact that all agency workflows can be mapped in Quo and that all information levels are interlinked, we always have a representative picture of our entire corporate activities in real time. This makes us capable of acting at any time. We are real "Quo fans".:D"
"As a large PR and communications agency, we have been working with QuoJob for ten years and we are very satisfied. The software is subject to regular updates in order to stay up to date. In addition, the contact persons are very competent and friendly. Can only recommend."
"With the new QuoJob version, we got a new interface. Very modern and very easy to use. It's just amazing what the software can do! You always find more features and always have a way to expand it! The customer service is 1A! Every call does not end up in nirvana but immediately with an expert service employee. Accompaniment during the introductory phase and support afterwards can only be rated with 5 stars. I am looking forward to further cooperation and the other modules we have ordered. Thank you and thumbs up."
"We love the software. Took a lot of work off our hands and since then we have everything structured in one place. Whenever we have problems, the support is always there to help. Can only recommend (:"
FAQ: Agency Software
Did your question about our agency software remain open?
Our team will be happy to help you –
write to us!

Agency software: what is it?
Agency software is a specially developed software solution for companies with project business. Ideally, it accurately maps all company divisions and their activities and supports you in improving and simplifying your daily business processes. Whether you need agency software for a large company with project business or you're looking for marketing agency software while you're just starting out, agency software can help you streamline your processes to help your clients more efficiently. The main advantages that agency software offers you are:
Save time: With good agency software, you can smartly network, digitize, and automate your workflows, saving valuable time, decimating paper filing, and streamlining operational and project processes.
Organization: Agency software helps you manage all client projects, documents, tasks, schedules, and deadline coordination in one central location, so you always have an overview.
Communication:

Communication within your agency and with your customers is simplified, centrally stored and optimized by agency software.
Financial management:

Keep track of your finances by managing invoices, quotes and incoming payments directly from the agency software

.

Scalability:
When choosing the right agency software, also make sure that it can adapt to the growing needs of your business and grow with it. Agency software allows you to run business management reports in minutes, with complete data at your fingertips, to drive valuable analytics that make it very easy to identify dead ends and growth potential, allowing you to scale your agency with ease.
When considering agency software for your agency, take a close look at what features are important to your individual needs and how they can help you improve your workflow. So you'll quickly find that a good agency software will make your working life much easier!

For whom is the agency software from QuoJob suitable?
That agency software is a valuable asset for really large agencies is undisputed, but that it is also worthwhile from the outset in small companies with project business such as creative firms to streamline processes and generate synergies using agency software is often viewed with skepticism – until the first points of contact with agency software arise and the great potential is recognized: Agency software doesn't have to be complicated! QuoJob is a particularly user-friendly and simple agency software, for which no major training efforts are required. Nevertheless, it offers the complete range of functions to fully map and optimize all areas of your agency. Since our agency software is modular, individual modules and tools can be tailored to your needs. Our credo for this is: As perfect as possible, but only as big as necessary! Also "upwards" everything is open, that is, there are no limits to the possibilities and options of special requests. We are also happy to fulfill (as far as technically feasible) individual configurations on request.
What is special about the agency software cloud solution?
Agency software cloud solutions offer an efficient way to optimize your agency processes by giving you full flexibility through variable scalable features and manageable cost structures at any time:
Cost efficiency

: With an agency software cloud solutions you save money, because you do not need an expensive IT infrastructure. Not only does this drastically reduce the initial investment, but you only pay for the features and resources you actually use, which keeps the overall cost manageable and makes it easier to plan your investment. You're not tied to one provider for years and can better spread your finances throughout the year.
Scalability

: The agency software cloud solution is easily scalable and grows with your agency and your needs. At the same time you can cancel or adjust modules and / or licenses at any time. This allows you to adapt your agency software to the current needs of your company in a particularly cost-efficient manner. You enjoy all the advantages of a purchase solution such as writing offers and invoices, time recording, FiBu export, controlling, calendar and much more – only much more flexible.
Integration

: Our agency software offers REST API interfaces and integrations with other applications and services. This facilitates the linking of different tools and the automation of processes within your company.
Security

Developed in Germany, our agency software cloud solution invests in state-of-the-art security measures to protect your data. Your data is encrypted as securely as your online banking. Regular backups and state-of-the-art encryption techniques ensure that your sensitive information is protected from unauthorized access. Plus, backups and data recovery are built into the service, so you don't have to worry as much about the security of your data.
Cooperation

: The agency software cloud solution promotes teamwork by enabling the exchange of information and documents in real time. This means that everyone involved always works with the latest data.
Accessibility

: Since agency software cloud solution is accessible via the Internet, you can use it from any location, operating system and device – be it laptop, smartphone or tablet. This promotes flexibility and collaboration, as employees can access the tools they need anytime, anywhere.
Automatic updates: We at QuoJob take care of the updates and maintenance of the agency software cloud solution. This means you always have access to the latest features and security updates without having to spend time and resources maintaining the software yourself.
Fast implementation

: Because the agency software cloud solution is delivered online over the Internet, setup and commissioning is quick and easy. You can start using the agency software immediately. We carry out the initial configuration process together, so that you can get started quickly with optimal advice and perfect configuration.
Database transfer

Your data is your property. Should you decide to stop using the cloud-based agency software, you will receive your database for safekeeping after the contract expires.
In summary: The QuoJob agency software cloud solution offers you not only flexibility and scalability, but also a transparent cost structure and the ability to customize your usage. This means you get exactly the features you need to optimize your processes and move your business forward. Try QuoJob agency software online now and discover the benefits for yourself!
Are the same modules available to all agency employees?
With QuoJob agency software, you can customize modules and features for different employees by setting permissions, user groups, and roles for your employees, ensuring that everyone has access to the modules and features they need to do their jobs. Feel free to contact us about the available customization options, so that together we can put together the optimal licensing and module solutions for you and your team.
Is the QuoJob agency software DSGVO compliant and is my agency data secure?
At QuoJob, we attach great importance to compliance with the General Data Protection Regulation (GDPR). The Agency software DSGVO compliance guarantees that your data will be handled in accordance with the current data protection regulations. You can trust QuoJob to take the protection of your sensitive information seriously, including through the following measures and software features:

Encryption


:

So that the agency software is DSGVO compliant and secure,

QuoJob uses advanced encryption technologies to ensure that your data is protected from unauthorized access. This keeps your agency data secure during transfer and storage.
Regular updates

: QuoJob ensures that the agency software is always state of the art in terms of DSGVO compliance. This means that security holes are closed quickly and you benefit from the latest security features.
Access control

In QuoJob you have the possibility to assign individual permissions and roles for your employees. This is how you set up the

Agency software DSGVO-compliant

in your company to ensure that everyone can only access the data that is relevant to their work

.
Backups and data recovery

QuoJob regularly backs up your data for quick recovery in case of data loss. This way you can be sure that your agency data is protected even in case of technical problems.
Your agency data is kept safe and DSGVO-compliant in QuoJob agency software. Thanks to the compliance with the GDPR and the use of modern security technologies, you can focus on optimizing your processes while QuoJob ensures the protection of your data.
Can I also change an agreed software package, e.g. if the company grows?
Package changes to the agency software are possible at any time – both upgrades and downgrades of module packages and user accounts. Additional functions can also be agreed individually. Feel free to contact us – together we will create the optimal solution for you.
Try QuoJob All-In-One agency software now


4 weeks completely free of charge

and without obligation from
Get a smart networked overview of all areas of your agency and optimize your productivity. and optimize your productivity.