QuoJob. The Agency Software.
CRM FOR AGENCIES
The all-in-one CRM for agencies to smartly manage contacts, leads & quotes for advertising agencies and other project service providers of any size.
Bye bye, duplicate work, incomplete projects, back over fallen leads and cumbersome evaluations! 👋
With QuoJob CRM for agencies, you say goodbye to the data, communication, and planning process quagmire that comes from fragmenting your processes across different programs and applications.
The smart CRM software for agencies
With QuoJob CRM for agencies, your sales force can easily manage your leads, professionally lead deals to success and build long-term customer relationships in a structured way.
The sales inquiry processing module makes it easy for you to maintain productive relationships with individual customers and manage customer projects super efficiently through workflow automations, thanks to extremely time-saving and streamlined processes. This makes it easy for you to stay on top of your acquisition contacts and successfully close deals.
Optimal workflows with the CRM system Agency
Clear documentation and automatic processes make your work easier
With QuoJob CRM you record your prospects with their contact details and directly see the entire history of your contacts at a glance. So if you also send offers and order confirmations from QuoJob CRM for agencies with just a few clicks, you can see directly in the contact data when your contacts received which documents and from whom. This way you have every lead with a complete overview of all information, documents, notes and interactions centrally captured for tracking. The CRM for agencies optimally supports you in guiding prospects through the various phases of the sales pipeline – from initial contact to lead qualification to the deal. As well as deriving your next to-dos, planning them and always keeping them on screen so that no contact is neglected. Add more modules to your CRM for agencies to easily create a new job or create a quote. With smart workflows, CRM for Agencies then takes over and automates your paperwork to get your deals closed quickly. If the offer was accepted, the order confirmation is automatically created from the created offer, the status in the contact changes from interested party to customer and the job can be continued by the project management. With the Quojob CRM for agencies you keep the overview thanks to the history in the contacts!
CRM software with 360° all-round view thanks to data centralization
Benefit from full company insight and convert orders into projects at the push of a button
Thanks to the smart meshing of business development and project management, project tasks are automatically created directly from the order confirmation – including all milestones, deadlines, the Kanban board and project plan with visual timeline. The project plan can be exported as a PDF with one click and made available to the customer. Because the job was created at the prospect stage, the project manager can later track the content from the sales process in the history and view the documents and notes captured during sales calls, which often contain valuable information. In this way, you optimize communication within your company to make perfect use of synergies and ensure the same level of knowledge in all teams. With smart CRM for agencies, you eliminate data chaos and make it easy for your team to stay on top of things by creating a central location for customer data that provides a true 360-degree view of all business processes and where all data is stored and accessible to all stakeholders.
Make good decisions easily & quickly with crm for agencies
Automated KPI evaluations support you in important derivations for your business
Then, with just a few clicks, you can analyze which campaigns, customers, or deal pipelines are the strongest and weakest in terms of revenue, and thus make important deductions about the Customer retention and communication alignment in marketing by using integrated controlling to easily deduce which customers of the same type you should target more and how best to reach them. The sales forecast provides you with all the figures you need to know in order to plan ahead and ensure healthy growth for your agency. With the QuoJob CRM for agencies, you can evaluate your KPIs at the touch of a button, enabling you to make good data-driven decisions at lightning speed and move your business development forward.
Next Websession
29.08.2023
Learn about valuable best practice strategies, get exclusive insights and ask us your questions - whether you're a customer or a prospect!
xx days left
Functions of QuoJob CRM for agencies
With the QuoJob CRM system agency you can efficiently manage customer contacts, projects and marketing measures and thus get the best out of your agency. With the CRM for agencies you simplify the daily work of your team and help your company to succeed.
Ease of use
Our CRM for agencies is intuitively designed and easy to use. So you can start immediately without long training.
Automation
Thanks to the automation of routine tasks in our CRM for advertising agency, there is more time for the essentials – creative and strategic work.
Improved customer communication
With our CRM for agencies, you have all important customer information and project status at a glance at all times. This allows you to respond quickly and efficiently to customer inquiries and build personal customer relationships.
Optimization of marketing effectiveness
With CRM for agencies, you can analyze the success of your marketing efforts and adjust your strategy accordingly to achieve even better results.
Better collaboration
Our CRM for agencies facilitates information sharing and communication within your team, improving collaboration.
Analysis and reporting
With CRM for Agencies, you get comprehensive analytics and reporting capabilities to measure the success of your marketing efforts and make data-driven decisions.
Flexibility
The CRM system agency can be individually adapted to the needs of your agency and offers numerous modules and customization options.
Efficient project management
Keep track of all ongoing projects, deadlines, and resources, and make sure everything stays on schedule.
Our longtime partners
Discover the smart features of QuoJob and find out how we set the standard for high
quality at fair prices and why and why our long-term partners love QuoJob.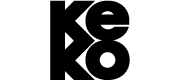 Learn how to optimize your agency management with QuoJob to make your business even more successful. Become a pro now!
Boost your resource utilization With the CRM system Agency
In addition to the functions of a CRM for agencies, QuoJob maps the entire spectrum of processes that arise at advertising & media agencies and other project service providers.
Efficient customer communication
Optimized project management
Improved team collaboration
Increased productivity
Better marketing effectiveness
Time saving
Customization
Seamless integration
Automated routine tasks
Comprehensive analysis functions
"Comprehensive agency software that also maps complex workflows and requirements and has replaced many stand-alone solutions for us, as all the required functions, reporting, etc. are simply offered in one. This saves us a lot of manual effort and licensing costs. Top - we are very satisfied!"
"QuoJob is a comprehensive agency solution that "doesn't leave a dry eye in the house." In addition to self-evident functions such as accounting, contact management, time recording, job organization and appointment management, we also like to use the sophisticated CRM and project management functions. The complete HR management with working time and vacation administration also runs via Quo. The fact that all agency workflows can be mapped in Quo and that all information levels are interlinked, we always have a representative picture of our entire corporate activities in real time. This makes us capable of acting at any time. We are real "Quo fans".:D"
"As a large PR and communications agency, we have been working with QuoJob for ten years and we are very satisfied. The software is subject to regular updates in order to stay up to date. In addition, the contact persons are very competent and friendly. Can only recommend."
"With the new QuoJob version, we got a new interface. Very modern and very easy to use. It's just amazing what the software can do! You always find more features and always have a way to expand it! The customer service is 1A! Every call does not end up in nirvana but immediately with an expert service employee. Accompaniment during the introductory phase and support afterwards can only be rated with 5 stars. I am looking forward to further cooperation and the other modules we have ordered. Thank you and thumbs up."
"We love the software. Took a lot of work off our hands and since then we have everything structured in one place. Whenever we have problems, the support is always there to help. Can only recommend (:"
FAQ: CRM For Agencies
Did your question about our CRM for agencies remain open?
Our team will be happy to help you –
write to us.

What is a CRM for agencies?
A CRM for agencies (Customer Relationship Management) is a software solution that helps you manage your customer relationships, streamline workflows and improve communication within your agency. With seamless integration, maximum flexibility and centralized client management, QuoJob offers a powerful solution for agencies of all sizes. In doing so, QuoJob ensures the security of customer data and supports you in increasing customer satisfaction and the efficiency of your marketing and sales activities. Learn about some of the key features of CRM for agencies:
Seamless integration:

QuoJob convinces as a CRM marketing agency and other companies with project business through seamless integration into existing internal processes

.

So you can easily monitor all business activities smartly networked at the touch of a button with intelligent dashboards and control them with drag and drop, without having to use additional tools. This saves time and nerves!

Efficient process optimization:

QuoJob is the CRM for advertising agencies and other project service providers to optimize workflows

.

With a clear user interface and smart features, you can structure, connect, automate and improve your processes in no time. This leaves more time for what's important – your customers!

Maximum flexibility:

QuoJob's Agency CRM system is designed to perfectly fit the needs of your agency. Whether you run a small or large agency, the system grows with you and allows customization to meet your needs.

Central customer management:

With QuoJob as CRM for advertising agency you always have all important customer data in view. Thanks to the central customer management and individually customizable dashboards with a clear graphical display of all KPIs that are important to you, you can always easily keep track of all current projects, quotes and invoices and thus provide even better support to your customer.

Security and privacy:

We attach great importance to the security of customer data in our CRM system Agency. With solid security measures and data protection regulations, QuoJob agency software from Germany ensures that your customer data is protected as securely as your online banking and that you meet legal requirements such as the DSGVO.
See for yourself – try QuoJob free of charge and without obligation and experience how it revolutionizes the efficiency of your agency through smart features.
What makes a good CRM for agencies and other project service providers?
Agencies are under high competitive pressure. The increasing number of client demands and their focus on ROI rather than creativity puts pressure on agencies to constantly work more efficiently and to keep focusing on their clients in order not to lose them to the competition and to keep winning new business.
Customer loyalty is enormously important for agencies. However, as a recent survey by Forrester shows, this is suffering at an ever faster rate: Fifty-seven percent of corporate executives admitted that customer loyalty declined, because their CRM system agency are not well enough integrated and accessible. That can be remedied – with CRM from QuoJob.
A modern CRM for advertising agencies and other project service providers ensures that you can keep up with the rapidly changing market and a competition that is constantly reinventing itself. The QuoJob CRM for agencies supports you in managing your customer relationships optimally. To that end, CRM for Ad Agencies and Other Projek Service Providers gives you a straightforward, intuitive, and seamless experience across your entire agency processes, such as customer service, deal analysis, and reporting to optimize your structure and alignment. The smart CRM for agencies gives you the full all-round view to easily identify potential and automate your processes at the push of a button.
When choosing your CRM for advertising agencies, make sure that it provides all the functions you need to map and optimize your internal agency processes. Even if you don't need all the functions yet, it's better to make sure from the start that your CRM for advertising agencies can grow well with you by providing appropriate modules as needed and by constantly developing it further. Your CRM for advertising agencies should be clearly structured and easy to use in order to make it as easy as possible for your employees to quickly find their way around the tool. Efficient and smartly integrated processes not only simplify your productivity, but also make your daily work fun and reveal open potential. Strong integration interfaces are just as important in order to be able to integrate further tools if required.
How do I train my team to use a CRM system for agencies?
QuoJob's personal premium support offers you comprehensive support for your agency. Your satisfaction and your success are our priority. QuoJob is designed to be clear and user-friendly, so you can get started in a flash without much training. In order to quickly introduce you and your team to the new CRM system Agency, especially during the implementation phase, various resources are available to you:
Customized training:

We'll train you and your team on implementing CRM for agencies using hands-on exercises tailored to your agency's specific needs, and advise with recommendations for best practices in using the agency CRM system. This allows your agency to make the most of the CRM system and continuously improve your business processes.

Depending on what you prefer, we are available either online or directly at your location to answer all your questions.

Online tutorials:

On our website you will find tutorials for the individual functions, many of them also as video tutorials, with which you can systematically delve deeper into all functions or quickly look up something.

Personal premium support:

QuoJob's personal premium support provides comprehensive support for agencies using the Agency CRM system. The focus is on customer satisfaction and success. Here are some benefits and services of QuoJob's premium personal support.

Direct contact: As a Premium Support customer, your consultant will continue to provide you with advice and support after the introduction of your new CRM for agencies. After all, he knows your QuoJob CRM for agencies inside out! QuoJob's personal premium support also guarantees fast response times to inquiries and problems. You can trust that your request will be handled promptly and efficiently.
Overall, QuoJob's personalized premium support provides extensive guidance and assistance to best tailor the Agency CRM system to your agency's needs and help you optimize your customer relationships and business processes.
Try QuoJob All-In-One agency software now

4 weeks completely free of charge

and without obligation from

Get a smart networked complete overview of all areas of your agency
and optimize your productivity.